Solange Cancels Coachella Sets Due To 'Major Production Delays'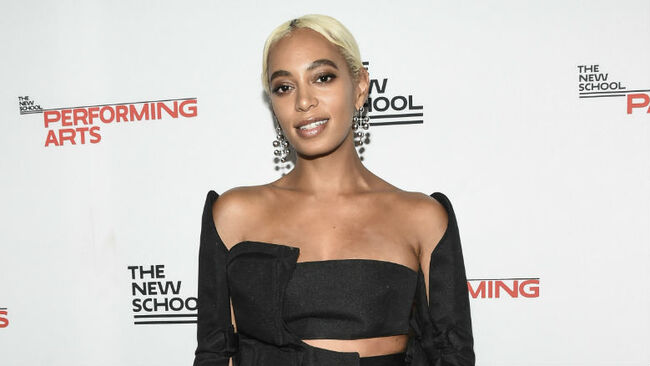 Update: On Monday afternoon, sources close to the production told TMZ that Solange nixed her sets because band members started getting sick and she couldn't find suitable replacements to join her. As per sources, the singer told a number of people that she didn't want to half-ass the show.
Just days away from her scheduled performance, Solange has canceled her sets at Coachella on both Saturdays (April 13 and April 20) due to unspecified "major production delays."
On Sunday night (April 7), the organizers behind the Palm Springs spectacle took to Twitter to break the news. "Due to major production delays, Solange will unfortunately no longer be performing at this year's festival. She sends her sincerest apologies, and looks forward to performing at Coachella in the future," a tweet read. While a rep for Goldenvoice, the production company for the festival, referred a request for comment to the singer's rep, her rep then directed Rolling Stone to the festival organizer's tweet.
Solange was set to join the likes of headliners Tame Impala, Ariana Grande, as well as other acts like Kid Cudi, Weezer, J Balvin, Kacey Musgraves as fellow performers for the two-weekend stint. No word on who (or if) the R&B star will be replaced during her vacant spots at the Indio-based affair.
In other unfortunate news, a longtime Coachella employee recently died from a fall on festival grounds this past weekend. "Today, Goldenvoice lost a colleague, a friend, a family member," a statement from Goldenvoice read. "Our friend fell while working on a festival stage. It is with heavy hearts and tremendous difficulty that we confirm his passing. He has been with our team for twenty years in the desert and was doing what he loved."