Nicki Minaj & Lewis Hamilton Heat Up Dating Rumors After NYFW Outing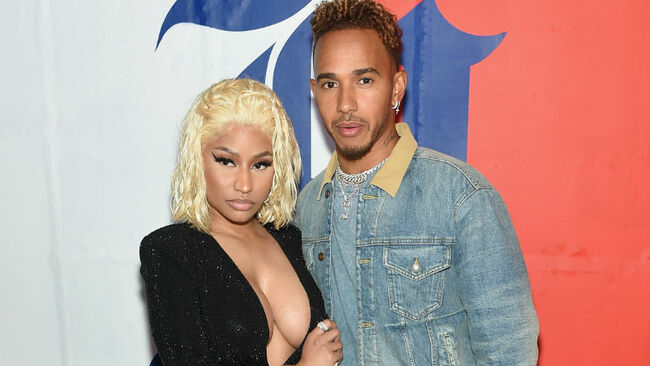 Is Nicki Minaj getting romantic with Formula 1 driver Lewis Hamilton? Nope. As per a new TMZ report, which was published on Tuesday (September 11), the Young Money MC isn't shacking up with Hamilton, contrary to some early blogosphere rumors.
After the celebrity gossip outlet reported that the two have been spending some NYFW festivities together, including Hamilton's recent TommyXLewis launch party at Public Arts, as well as a private two-hour dinner at Carbone, they spotted Hamilton's long-rumored girlfriend at the former as well, nixing any idea of romance between the pair. Supermodel Winnie Harlow and Hamilton have been rumored to be dating since 2017 even though they've never publically confirmed the relationship, which means word of a Minaj pairing is just Internet mumblings.
From the shoe-throwing drama with Cardi B to the explosive reaction that the rapper had on the latest episode of her podcast, it's been a busy week for Minaj. Thankfully, she has a great PR team behind her, who capitalized off the momentum of headlines with the release of her new music video for "Barbie Dreams," which dropped on Monday (September 10) and sees her throw playful jabs at everyone from Meek Mill to Drake to DJ Khaled and more. Scroll on below to see Minaj's new video!